About Advanced Dermatology 2020
Join us for the ADVANCED DERMATOLOGY 2020
Update your skills, enhance your knowledge base, and broaden your horizons—all in one place!
It's an enormous pleasure and feel respected to organize "3rd World Congress on Dermatology and Aesthetic Medicine" which is CPD accredited.
Continuing Professional Development keeps you up to date on current and emerging developments.
Date: April 20-21, 2020
Venue: Tokyo, Japan
Advanced Dermatology 2019 is designed with the keynote sessions, session lectures, poster presentations, presentations from the young researchers, panel Discussions, and the B2B meetings with world-renowned speakers from the stream of clinical and pharmaceutical sciences. It provides the best platform for the researchers to the researchers all over globe to introduce themselves to the innovative world with their unique research. It's an open forum to discuss new researches and the challenges in Dermatology, Aesthetic Medicine, Aging Science and Cosmetology.
Why Attend Aesthetic Medicine and Dermatology Conference?
Advanced Dermatology 2020 provides a premier interdisciplinary platform for researchers, practitioners and educators to present and discuss the most recent innovations, trends, and concerns, as well as practical challenges, encountered and solutions adopted in the field of Dermatology, Aesthetic Medicine, Aging Science and Cosmetology.
The goal of the conference is to promote the new advancements, research, and developments, explore the challenges in Dermatology, Aesthetic Medicine, Aging Science, Cosmetology and related areas.
Dermatology 2019 Highlights:
100+ Participation (50% Industry: 50% Academia)

20+ Innovative Educational Sessions

5+ Keynote Speakers

20+ Plenary Speakers

4+ Workshops and Special Sessions

5+ Poster Presentations

5+ Young Researchers Forum

3+ Exhibitors

B2B Meetings
Scientific Sessions
Aging Science is a branch of science that entails the biology of human aging. Aging can be referred as single cells within an organism which have ceased dividing (cell senescence) or to the population of a species (population aging). It represents the accumulation of changes in an organism over time, encompassing physical, mental, and social modifications.
Rejuvenation

Stem cells therapy

Regenerative medicine

Anti-aging

Longevity Determinant Genes (LDGs)

Molecular repair

Gene therapy

Photoaging
Aesthetic Dermatology is to treat the skin, hair or body using a treatment that meant to improve a patient's appearance rather than treat a disease. Aesthetic dermatology's main aim is to improve a person's appearances by reducing or eliminating flaws. It boosts your self-confidence and revamps your whole-body image.
Aesthetician

Cosmeceuticals

Minimal invasive procedures

Physical surgery

Reconstructive and Cosmetic surgery

Non-invasive procedures
Dermatology is defined as the science of the skin, hair, and nails. Clinical Dermatology is the practice of medicine that covers the complete range of diseases and conditions of the skin, hair, and nails.
Investigative dermatology

Experimental dermatology

Dermatomyositis

Hypohidrosis

Contact dermatitis

Cellulitis

Dermatologic surgery

Skin research and technology

Skin disease
Neonatal Dermatology is a combination of both neonatology and dermatology. The skin of the new-born differs from that of an adult in several ways. It is more vulnerable to trauma and infection and needs special care.
A medical practitioner who specializes in this subject of pediatric dermatology is named as pediatric dermatologist.
Skin care practices in infants

Pediatricians

Birthmarks

Atopic dermatitis

Genetic syndrome

Melatonin

Immunodeficiency

Hereditary and Congenital skin problems
Cosmetic Dermatology is a branch of medicine that focuses on the improvement, enhancement, and appearance of skin, hair, and nails aesthetically, and cosmetically. It is an amalgamation of both medical and surgical aspects. The procedures of dermatology improve the external appearance of the skin by treating various conditions like hyperpigmentation, acne, scars, and wrinkles.
Cosmetic science

Cosmetic allergens

Pigment cell & melanoma

Pigmentation

Importance of edible cosmetics

Natural approach to hair and skin care

Latest trends in cosmetic dermatology
Herbal therapy is a continuously elegant treatment modality among patients and doctors. Herbal dermatology is mainly based on Chinese herbal medicine and preparations. Ethno-botanical remedies and herbs form the premise of herbal dermatology medicines.
Ayurvedic medicine and holistic medical preparations have shown their efficiency in the treatment of dermatological disorders
Herbal therapy and medicines

Ethnomedicinal dermatology

Ethnobotanical dermatology

Complementary medicine

Traditional cosmetology
Dermatologic surgery is to repair and/or enhance the function and cosmetic appearance of skin tissue.
Plastic surgery is a surgical practice including the restoration, reconstruction, or modification of the human body. It is of two types:
1. Reconstructive surgery is done for a medical reason It helps repair that damage. It incorporates craniofacial surgery, hand surgery, microsurgery, and burn treatment.
2. Aesthetic or Cosmetic surgery is a fundamental component of plastic surgery that includes facial as well as body aesthetic surgery. It aims at improving the appearance.
Pediatric plastic surgery

Skin grafting

Anaesthesia and Anesthesiology

Reconstruction and Transplants

Burn repairs

Scar revisions

Psychological disorders

Complications, risks and reversals
Procedures that don't require surgeons to make a cut or to remove tissue are non-invasive or non-surgical cosmetic treatments. Non-surgical aesthetic methods comprise of injectable dermal fillers and toxins to stout thin lips, improve shallow forms, make gentler facial folds, eliminate wrinkles also improve the appearance of recessed scars. There are also laser procedures to smooth away bumps, age spots as well as scars.
Injectable treatments

Botox cosmetic

Dermal fillers

Tissue lifting

Skin resurfacing

Micro-needling

Coolsculpting

Laser treatment

Hair removal
Skin diseases incorporate simple skin rashes to critical skin infections, which happens due to a variety of things, such as infections, heat, allergens, system disorders and drugs. First, common skin diseases are dermatitis. Atopic dermatitis is an associate current (chronic) condition which makes the skin red and itchy. Most often it appears as patches on the face, neck, back or legs.
Skin diseases

Temporary skin disorders

Permanent skin disorders

Skin disorders in children

Psoriasis

Cellulitis

Contact dermatitis

Vitiligo

Chickenpox

Causes, treatment and prevention of skin disorders

Healthy skin
Skin infections are happening by an alternate sort of germs, and manifestations can change from mellow to genuine. Gentle contaminations could be treatable with certain medications and home remedy, whereas different infections may require therapeutic perception. There are fundamentally four unique sorts of skin contaminations. They are Bacterial skin contaminations, Viral skin diseases, Fungal skin diseases, Parasitic skin disease.
Skin contaminations

Neoplastic skin ailments

Skin biology and nature

Parasites and Parasitology
The skin, the largest organ in the body. The abnormal growth of skin cells is known as Skin cancer.
There are two main types of skin cancer.
1. Cancers that develop from melanocytes, the pigment-making cells of the skin, are called melanomas.
2. Skin cancers that are not melanoma are sometimes called non-melanoma skin cancers because they tend to act very differently from melanomas. The two most common kinds are:
a. Basal cell carcinoma
b. Squamous cell carcinoma
Carcinogens

Melanoma

Nonmelanoma skin cancer

Pathophysiology

Diagnosis, prevention and treatment
Skin is the outer covering of the body. It is the largest organ of the body, and it performs several vital functions. Skin care is the variety of methods which promote skin integrity, enhance its appearance and ease skin conditions. They can incorporate nutrition, prevention of extreme sun exposure and suitable use of emollients. Skin care is a routine daily practice in loads of settings, such as skin which is either excessively dry or too moist, also prevention of dermatitis and prevention of skin wounds
Neonate

Sunscreen

Elderly

Acne

Pressure sore

Stoma

Wound healing

Nutrition

Radiation

Cosmetics
Trichology is the branch of dermatology concerned with the health of hair and scalp. Trichology helps in diagnosis of the causes of hair fall, hair breakage, hair thinning, miniaturization of hairs, diseases of the scalp and treat the diseases.
Hair care

Pattern baldness

Dandruff and Hair fall

Follicular Unit Transplantation (FUT)

Complications associated with a hair transplant

Aesthetic Hair Implants- AHI
Immunodermatology is a medical specialisation which focuses on the examination and treatment of skin disorders identified by lacking responses of the body's immune system. Immunodermatology testing is necessary for the accurate determination and treatment of lots of diseases concerning epithelial organs which includes skin, mucous membranes, gastrointestinal and respiratory tracts.
Immune response

Immunity

Skin and immune system

Photo-immunology

Hidradenitis suppurativa

Allergic contact dermatitis

Immunomodulation

Tumor necrosis factor

Chemokine receptor
Teledermatology is a subspecialty of dermatology where telecommunication technologies are utilized to exchange medical information through all types of media typically performed by non-dermatologists for evaluation off-site by dermatologists. There are two standards which decide the basis for the practice of teledermatology: Store and Forward (SAF) and real-time or intuitively teledermatology. Teledermatology can reduce wait periods by allowing dermatologists to treat minor conditions online whereas serious conditions requiring prompt care are given priority for arrangements
Telemedicine and e-health

Health care management

Telediagnosis

Home telehealth or telehomecare

Teledermoscopy

Teledermatopathology

Dermatopathology aided by teledermoscopy

Mobile teledermatology
Epidemiology is the study of the distribution and causes of diseases in humans. The term dermatoepidemiology refers to the study of the epidemiology of dermatological disorders.
Dermatopathology is the study of cutaneous diseases at a microscopic level, which includes examining potential causes of skin, nail or hair disorders at the cellular level
Clinical epidemiology

Analytic epidemiology

Leprosy and Leprology

Clinical research

Public health

Skin pathology

Anatomical pathology

Surgical pathology

Skin lesion
Aesthetic Medicine is an exciting field and a new trend in modern medicine. These days aesthetic medicine business is booming because of the technology progresses as well as novel inventions in the medical department. There are many hopes among the people to have a certain kind of aesthetic treatment to get in order to extend their physical appearance.
Dermatology is the specialized branch of medicine focusing on the skin and treatment of skin-related infections and conditions. The Dermatological diagnostics and therapeutics market is expected to grow steadily during the forecast period driven by an increase in the psoriasis market that is expected to boost competition among the existing products with more emerging therapies. Lots of new company are emerging in this market, as a result of making a healthy competition. Approaching patent expiries of major drugs are developing the competition, further driving this market. Rising pressure is also forcing the companies to engage in licensing agreements and help them to expand their product portfolio and improve competitive positions in the industry.
Dermatology industry

Prescription dermatology therapeutics market

Dermatology and Aesthetic medicine business

Medical aesthetic devices market

Dermatology drugs market
Market Analysis
Dermatology Market Overview
The growth in dermatology market size is due to numerous factors including an aging population, rising disposable incomes, increased health insurance coverage, and the growing need for early diagnosis of dermatological conditions.
Television, social media, and advertising have had a tremendous impact on consumers' paying increased attention to physical appearances and aesthetics.
The dermatology market is mainly divided into three different segments; General, Cosmetic and Mohs surgery. Of these, general dermatology is the largest segment by revenue as it includes the greatest variety of diseases and treatments.
Global Analysis
The global dermatology market was valued at $20.0 billion in 2015 and is projected to grow at a considerable Compound Annual Growth Rate (CAGR) of 7.73%, reaching $33.7 billion in 2022. Key drivers of this growth will be the uptake of recently approved premium biologics, as well as promising late-stage products that are expected to be highly valuable.
Regional Analysis:
Geographically, Dermatology Market is segmented into North America, Europe, Asia Pacific, and the Rest of the World.
North America (the US and Canada) is likely to account for the largest share of the Dermatology Market in 2020.
Europe (Germany, the UK, France, and the Rest of Europe) is likely to display a substantial rate of growth soon in the market for prescription dermatology therapeutics
Asia-Pacific (Japan, China, India, South Korea, and the Rest of Asia Pacific) prescription dermatology therapeutics market is expected to dominate in the estimated time period. Japan, India, and China are expected to fuel the growth of this regional market. Developments in the Asia Pacific region are expected to be driven by the increasing disposable income and rising stress levels among the young population.
Rest of the World (Latin America, the Middle East, and Africa): Latin America is anticipated to record swift growth over the estimated time period due to the increasing incidences of dermatological disorders, heavy investments made by major market players, and rising disposable income of the population. The Middle East and Africa region is likely to demonstrate restricted growth due to the scarcity of skilled dermatologists and the absence of latest healthcare infrastructure.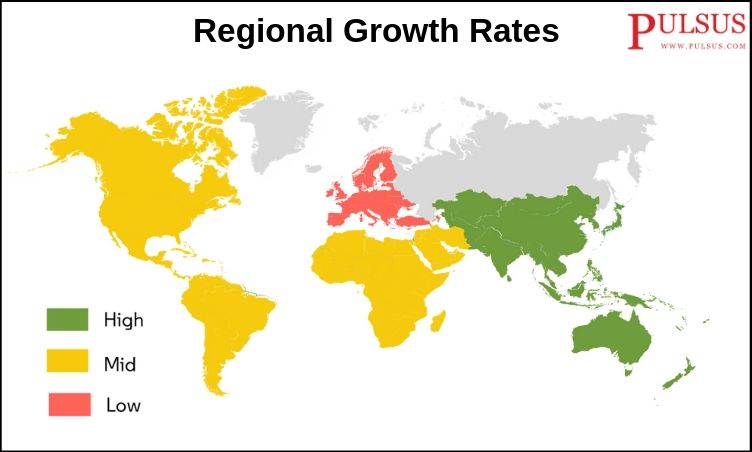 Target Audience
Trichologist

Aesthetician

Hair Colorist

Dermatologist

Cosmetologists

Plastic Surgeons

Dermatopathologist

Dermatology Faculty

Advertising Agencies

Business Entrepreneurs

Dermatology Assistants

Cosmetic Dermatologist

Pediatric Dermatologists

Beauticians and Spa Experts

Scientists and Research Scholars

Training Institutes & Organizations

Aesthetic Medicine & Dermatology Associations and Societies

Academicians: University Faculties, Research Scholars, and Scientists

Business Professionals: Cosmetic Product Development and Marketing Professionals
New Updates
What is Electrology?
Electrology is the practice of electrical hair removal to permanently remove human hair from the body. Electrolysis is the process of removing hair using electricity.
In electrolysis, a qualified expert called an electrologist slides a hair-thin, solid metal probe into each hair follicle without perforating the skin (when embedded appropriately). Electricity is conveyed to the follicle by the probe, which causes localized harm to the regions that create hairs, either through the arrangement of caustic sodium hydroxide (the galvanic strategy), overheating (thermolysis), or both (the blend method).
METHODS:
There are three methods used in Electrology. They are:
Galvanic method
Thermolysis
Blend method
1. Galvanic Method:
In the Galvanic Method, a positive ground power supply which delivers 0-3 milliamperes into the body. The follicular probe is the cathode of an electrolytic cell. Sodium hydroxide developed at the cathode by means of chemical electrolysis destroys the hair matrix cells. Modern galvanic hair removers automatically adjust the voltage to maintain a constant current.
2. Thermolysis:
It is also known as radio frequency (RF), shortwave or diathermy.
In thermolysis, a radio transmitter, usually with an output of about 0-8 watts at a frequency of 13.56 MHz. RF energy radiates from the probe tip to tissue within about a millimeter. Thermolysis works by heating the hair matrix cells to about 48 to 50 °C (118 to 122 °F), causing electrocoagulation.
3. Blend method:
In the Blend method, the above-mentioned Galvanic Method and Thermolysis are combined. It uses both RF and direct current to remove the hair from the body.